Quality Coachworks Armors USSV Rhino GX with Level B6 Armoring
The USSV Rhino GX is a multi-purpose armored vehicle made in Texas. The Rhino is an armored SUV that is based on a Ford F-450 Super Duty Chassis. It's incredibly popular with militaries and police departments around the world. It is now very popular with more and more civilians as they become concerned about the state of the world and the need to protect their families.
The USSV Rhino GX is an extremely safe and versatile armored SUV that many people find appealing.
At Quality Coachworks, we worked with our client to add an impressive array of features to this custom vehicle armored vehicle.
Armored USSV Rhino GX with Level B6 Armoring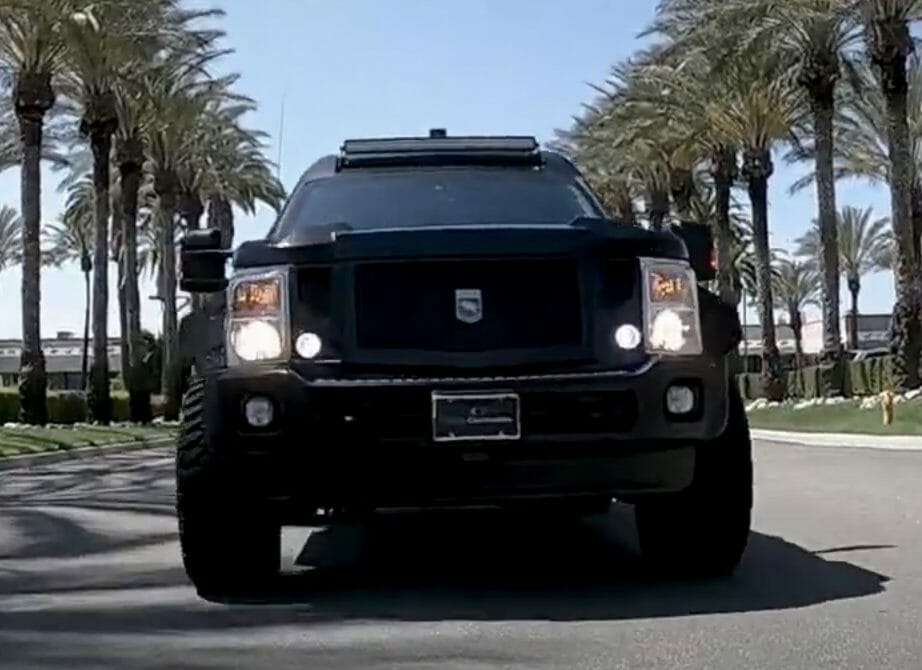 Based on an F450 Super Duty Chassis
6.7 Powerstroke V8 Turbo Diesel
4 Wheel Drive
Level B6 Armoring of a USSV Rhino GX
Toyo Open Country M/T Tires with Hutchinson Runflast Inserts
Gun Ports on Rear Doors
20″ Aluminum Custom Wheels
Liquid Spring Rear Smart Hydraulic Suspension System
Backup Camera with Ultrasonic Parking Radar
Luxury Pilot Cabin
Armored Roof Hatch
Exhaust Tip Protection
Leonardo DRS Abrams Driver's Vision Enhancer with Display Control Module
Armored Roof Hatch
Level B6 Armoring
As for the level of armoring we've applied to this particular vehicle… well… let's just say that we've taken every precaution possible (Level B6 Armoring) when it comes to making sure this vehicle is as safe as possible while still being comfortable enough for any driver or passenger who wants to take a ride in it.
See Our Armored USSV Rhino GX In Action Below
Conclusion
There are plenty of options available out there for rugged armored vehicles and SUVS, this particular USSV Rhino GX is an excellent choice for anyone looking to transport goods and equipment while being protected from harm's way.
Are you looking to armor a vehicle or looking to add additional safety features? Quality Coachworks can help. Reach out today for a free quote!