Carl Vincent Bergeman, known better as Vini or Big Daddy, passed away at 66 this January after a brief illness. He was laid to rest on February 18 in true "Big Daddy" fashion: in a custom-built car-shaped casket. He is survived by his sons Vincent and Anthony, brother Carl T. Bergeman, sister Mary Ann Vitelli, and nephews Dominick and Marty Vitelli.
Born in the Bronx, he moved to California in the early '70s with only $16 in his pocket. Never one for school, what he lacked in formal education he made up in spades by being skilled with his hands and having even bigger ambitions for his young family.
After doing whatever he needed to in order to survive, Bergeman—a self-professed car guy—launched his career with Kolor Me Kustom, a company that specialized in transforming ordinary vehicles (especially vans) into wild and crazy works of art—and whose vehicles still have a strong following decades later. Through Kolor Me Kustom, he built many relationships with Hollywood studios and, of course, celebrities, who would become his clients throughout his 45-year career.
He and Kraig Cavanaugh changed the limo industry forever … They were the first to put the bar on the side in the '80s. Every limo today is a long stretch, and that started with the early builders like Vini."
– Bill Alden of Tiffany Limousine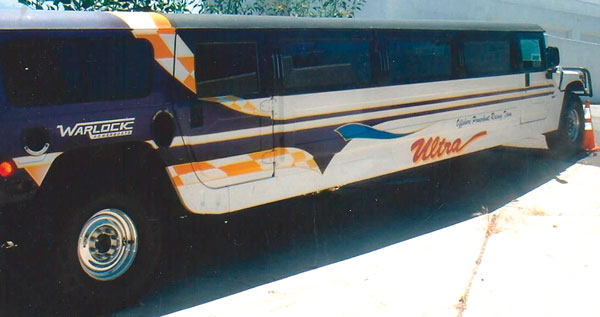 But it was dabbling in stretched vehicles that took his customization to the next level—and he never looked back. The Ultra Limousine co-founder was one of the dominant players in the early days of limousine coachbuilding in the late '70s and '80s, breaking rules and outdoing himself with sometimes outlandish but always innovative and highly original builds. In those Wild West days of coachbuilding, the competition was fierce and Bergeman was all too happy to test the limits: 33-inch stretches gradually got longer and longer until they were pushing 180 inches and beyond; bars, car phones, and TVs became the norm; and the types of vehicles being stretched ran the gamut from Lincoln Town Cars to Ferraris and everything in between. He looked at building limousines as a way to pack a bunch of "big boy toys" into a vehicle, so it was no surprise when he debuted stretches with double or triple axels to support hot tubs or even a full-size billiards table. He also held a Guinness Book of World Records title for the longest road-worthy limousine, clocking in at a whopping 36 passengers and more than 66 feet in length.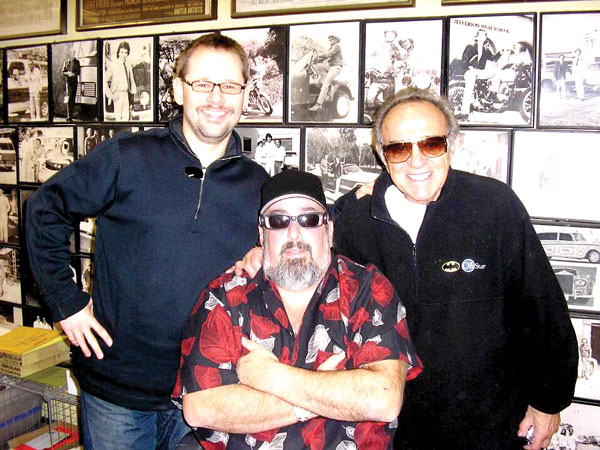 He "retired" from the industry in the early 2000s but never really stopped working. He appeared in the Discovery Channel's The Kustomizer and worked with Jesse James of West Coast Choppers fame on the show Monster Garage. Later in his career, he would stretch Mini Coopers, build incredible motorcycles, and modify helicopters.
"He and Kraig Cavanaugh changed the limo industry forever," says Bill Alden of Tiffany Limousine. "They were the first to put the bar on the side in the '80s. Every limo today is a long stretch, and that started with the early builders like Vini. Everyone said they wouldn't sell. Well, it took nine months to sell the first one but then everyone wanted one. People would ask for an Ultra stretch by name."
Alden says that he worked with Bergeman for 15 years and that it was always exciting. "I would go in every day and not know what would happen next. He loved doing one-of-a-kind vehicles. I remember one particularly for Sylvester Stallone … movie stars loved him."
"Vini was a coachbuilding innovator like our industry has never seen before and will probably never see again. He was a marketing machine and an over-the-top personality," says Premier Products CEO Eric Alpert. "He once built a raised roof limousine to bring to a trade show and hired the world's smallest man to run up and down the aisle in the car serving hors d'oeuvres.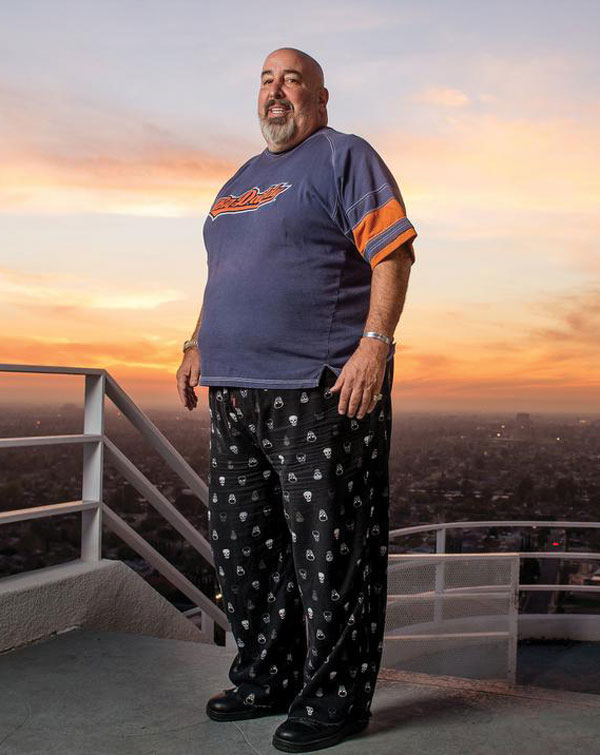 I remember the first time that I met him: I walked into his office and he had his desk built on a giant platform, and the chairs that sat in front of the desk were literally three inches off of the ground and he leaned over his desk and shouted at me telling me why he was the king of the industry. Truly one of the craziest people I have ever met in my life, but he was like a giant teddy bear once you got to know him. He was as loyal as they came and was a great friend for over 25 years. He will be sorely missed and definitely never forgotten."
Bergeman was known as a larger-than-life personality but he also had a gentler side. He gave much of his time to helping his community through charitable endeavors. One of his last efforts was with The Teen Project, a Southern California-based charity that works with children aging out of the foster care system to help them transition intoadulthood with the support of a family. Through the program, Bergeman welcomed the teens—both young men and women—into to his shop and offered training in welding and custom car work, possibly leading to a career.
Vini was a coachbuilding innovator like our industry has never seen before and will probably never see again … He was as loyal as they came and was a great friend for over 25 years."
– Eric Alpert of Premier Products